Phil works freelance communicating ideas, advice & guidance on motivation, change, sustainability & the environment for a better future following his career in UK Government service.
He is engaged on a wide range of activities including writing, freelance photography (especially portraiture), website editing, and communicating sustainability issues including as Chairman of Saltford Environment Group.

Quotes Corner - different perspectives to inspire or ponder...
"some of the most inspiring quotes"

"excellent source of quotes"

"such a great place to be"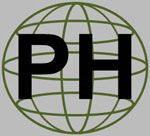 Click on photographs for photography page